Hi there, this is my online diary.

I'm Alliana "Yana" Mendoza. A student by day, and a blogger by night. An aspiring artist, photographer & architect.

17 years young. A Darwinian yesterday, FEUture Architect of tomorrow!

This is the place where I release my visual thoughts about love, life, and anything else that comes to mind.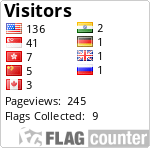 Saturday, November 2, 2013
Wednesday, October 30, 2013
"I wish I am on my boyfriend's list for Christmas."
Hihi. <3
Tuesday, October 29, 2013
Sunday, September 29, 2013
This may seem impossible, but before I leave, I just want to hug you. To remind you of how I wish you were never gone. To let you know that everyday, I didn't stop thinking about you. To make you believe that I have loved you and will always love you. To make you understand that I still care,…
"Even if two lovers never said what they feel for each other, there will still be a way for them to be together."
Conclusion for Midsummer literary analysis (via
nonotguballa
)
Tuesday, September 17, 2013
"Miles and miles and miles apart.
Although so far you've touched my heart.
Your laugh, your voice, your adoring smile,
Seem to shorten every mile."
Sunday, September 8, 2013
"I love the way he makes me fall in love,
losing my mind over and over again.

He's an angel upon the skies,
 an angel that makes me feel insane.

I'd let him see all these emotions that I hided so deep,
 wishing to explode and to creep, trying tell you
 that each day I love you
more than yesterday."
Friday, September 6, 2013
Sunday, September 1, 2013
"No matter how far apart we may be, you are always close to my heart."
September 1, 2013 (Day 1)
Yesterday night was my boyfriend's flight in the USA. It was really the most unexpected thing that has ever happened to us. Supposedly, his flight should be beyond November but unfortunately, an emergency had occured. Despite of this consequence, I can't even express what should I feel at the first place. I could bare the pain for I wanted him to be stronger as he would ever be. I don't want him to see or feel how sad I am now. I have to be strong for myself, for him, for us - for our relationship. I know it's hard in my part to think how far he is from me, physically, but I know it's harder for him to adjust easily with the environment there because I know he wasn't that ready to go.
For my boyfriend, if ever you're reading this, I know you'll be okay there. Be positive! Stay safe, okay? I miss you. I am missing you. I will miss you.
Love always,
Alliana